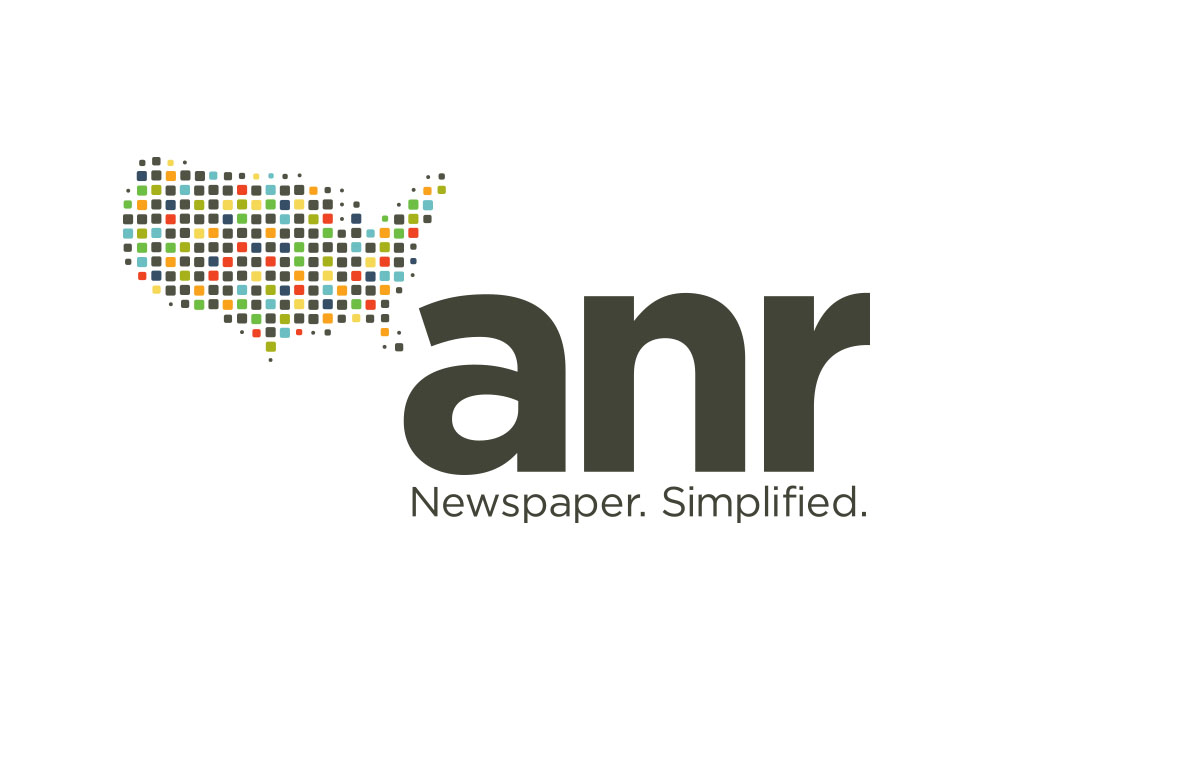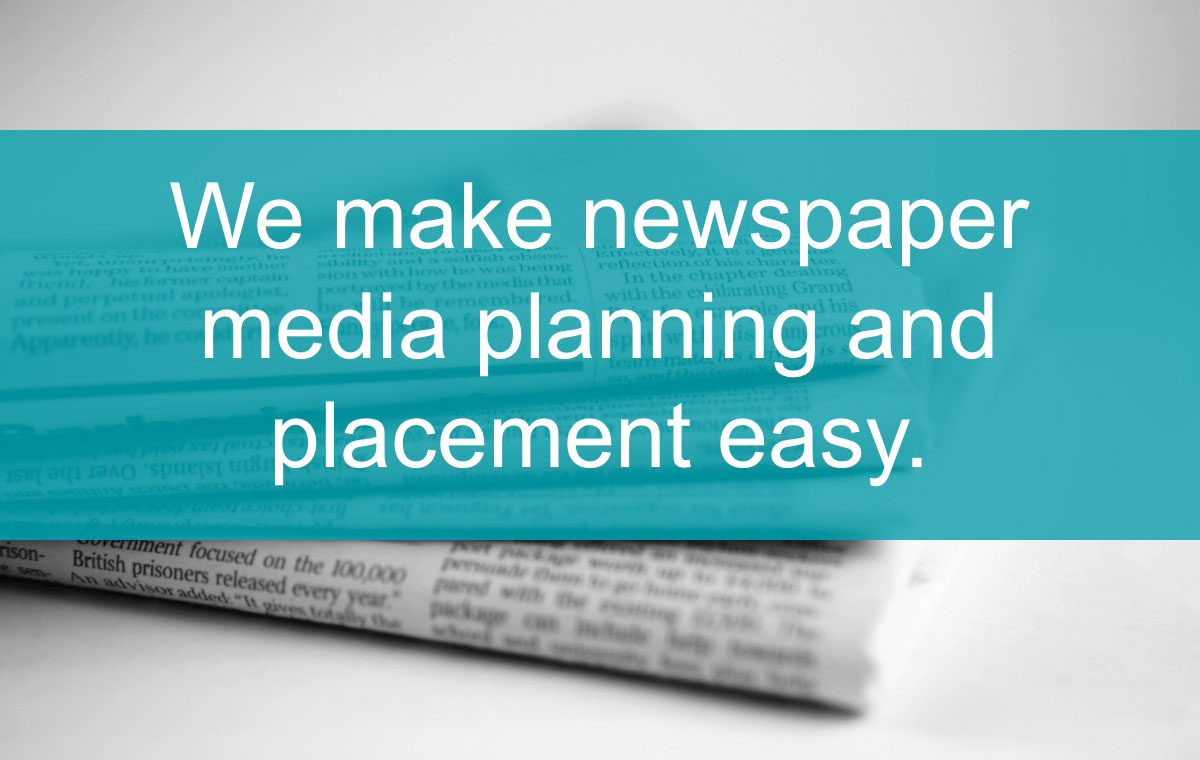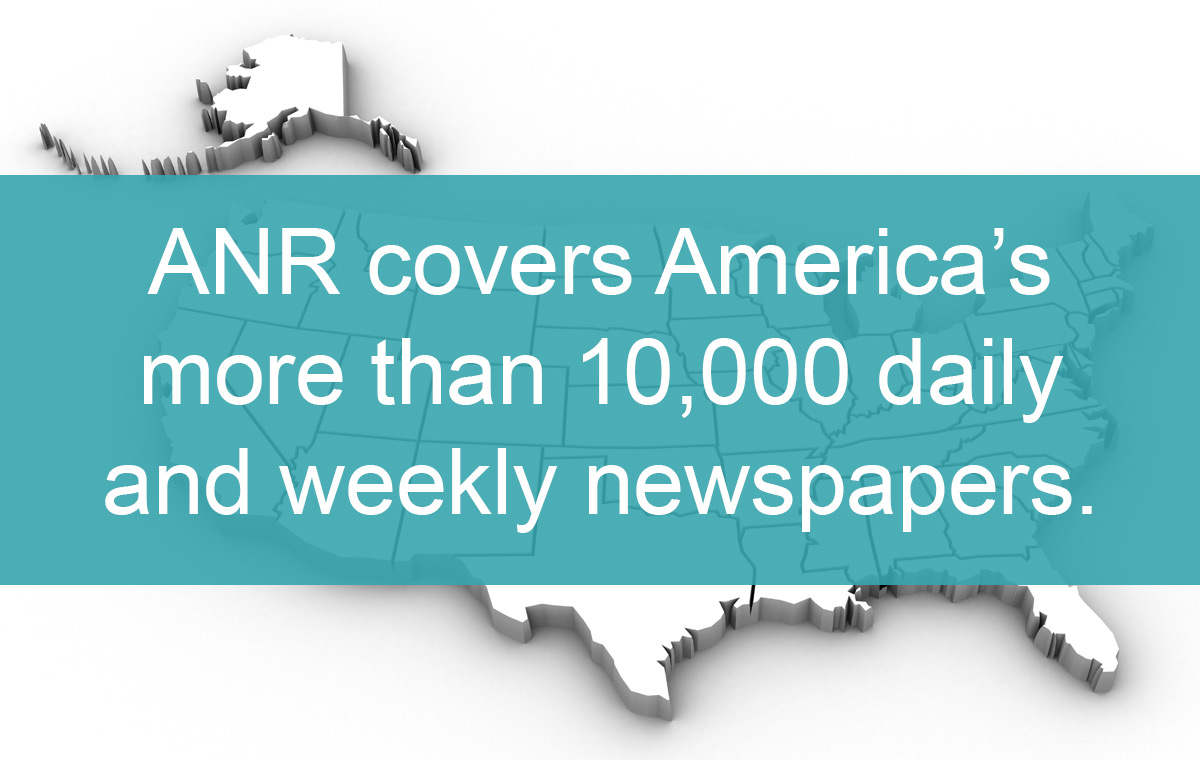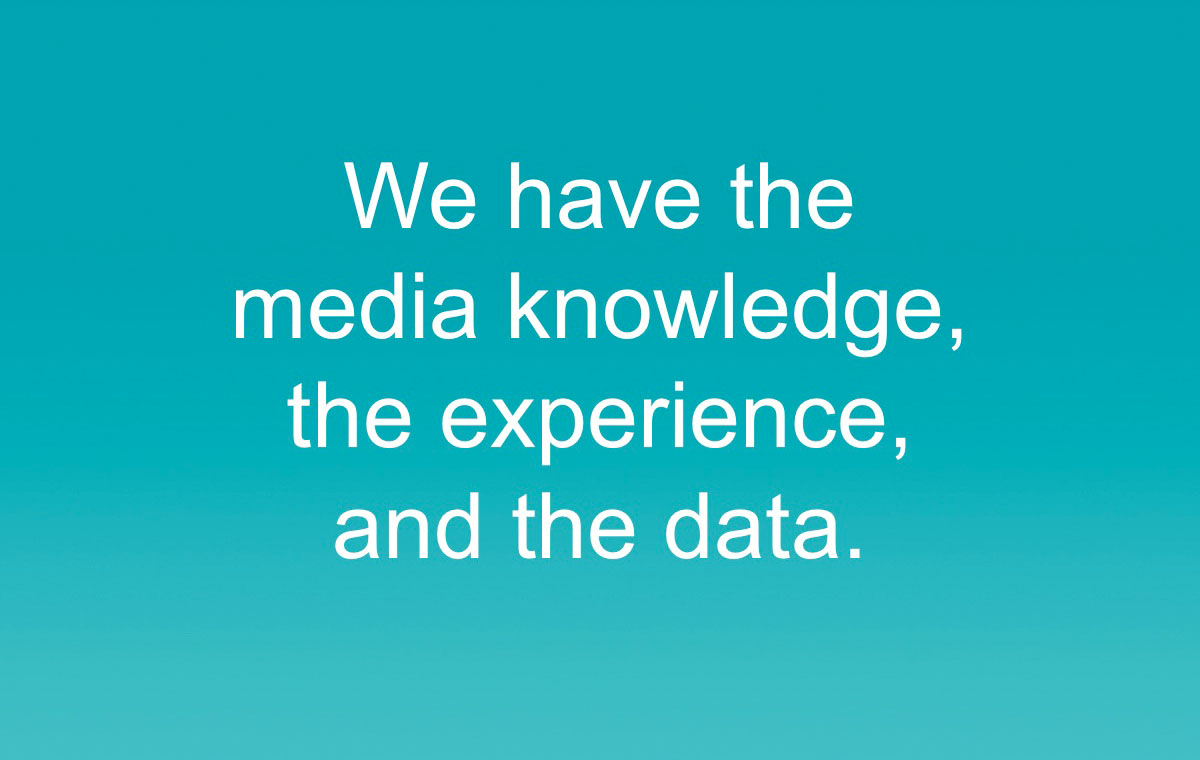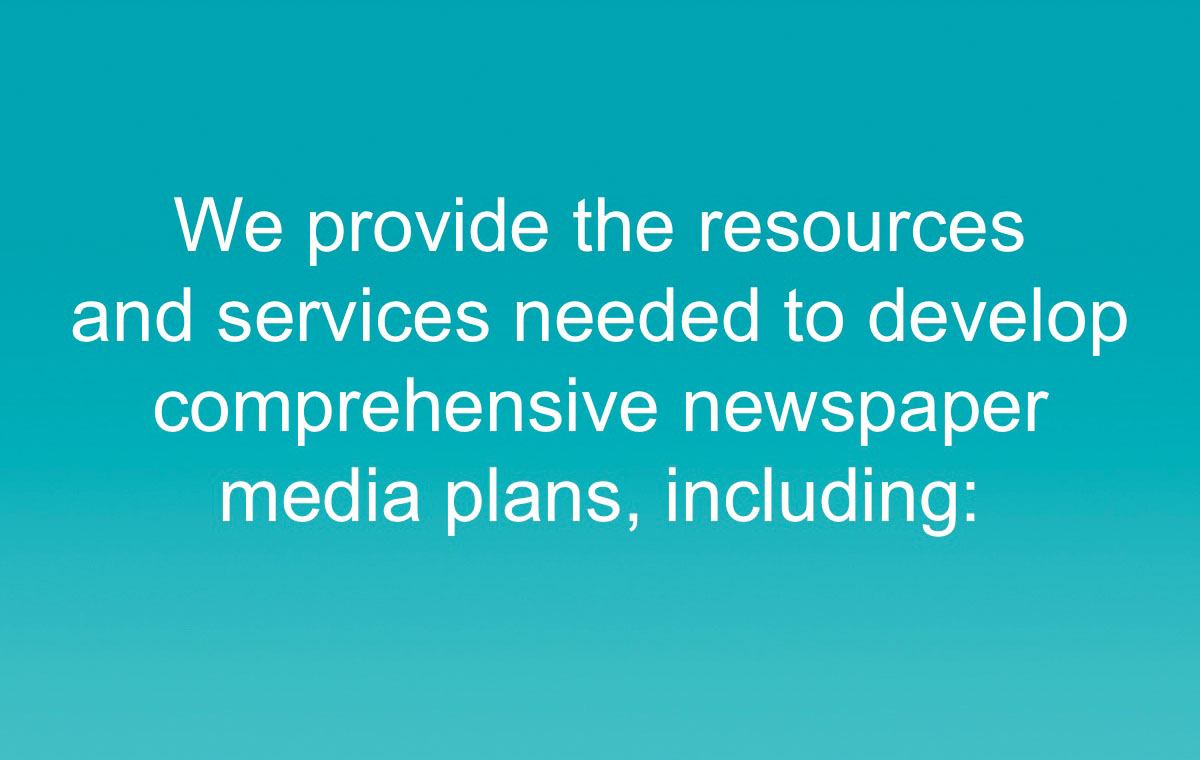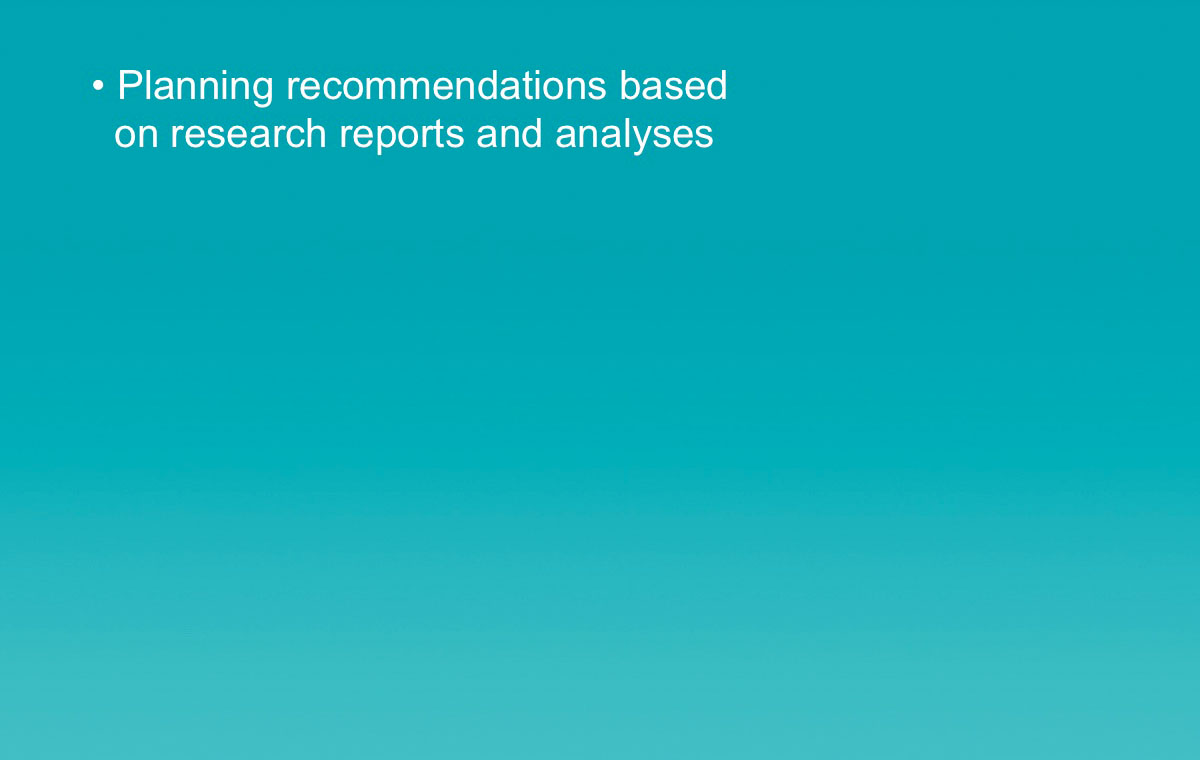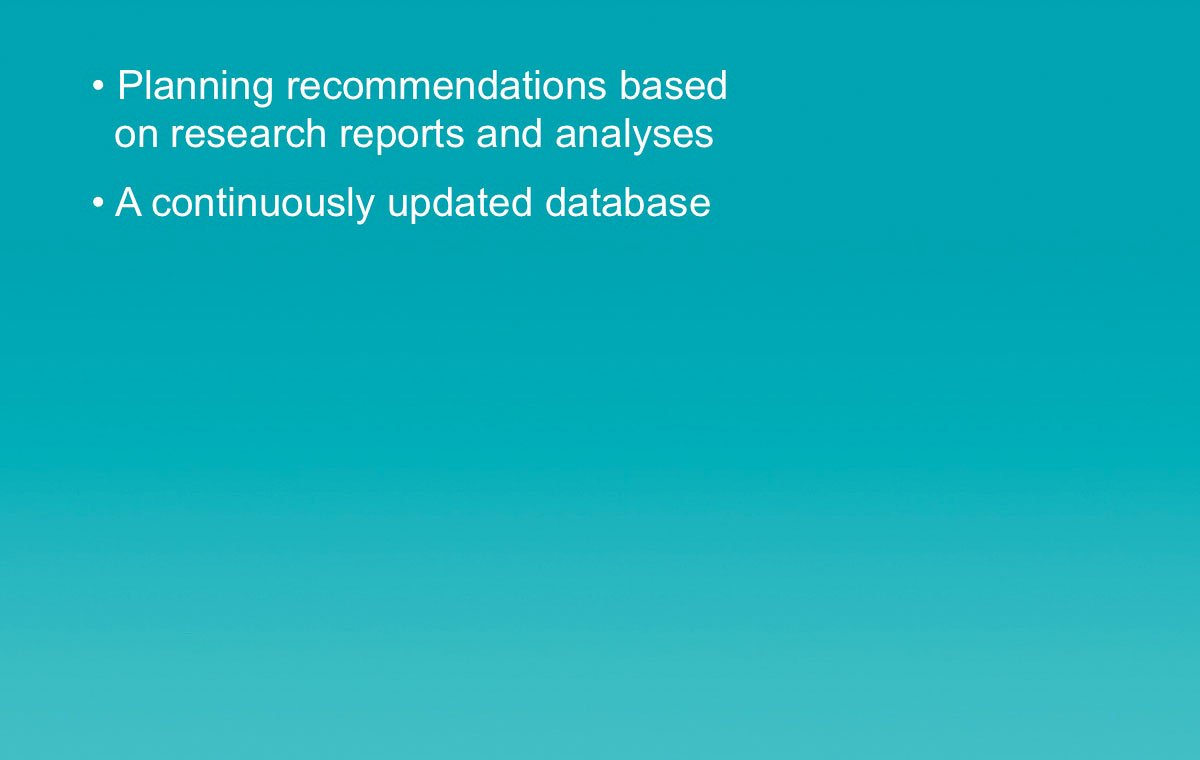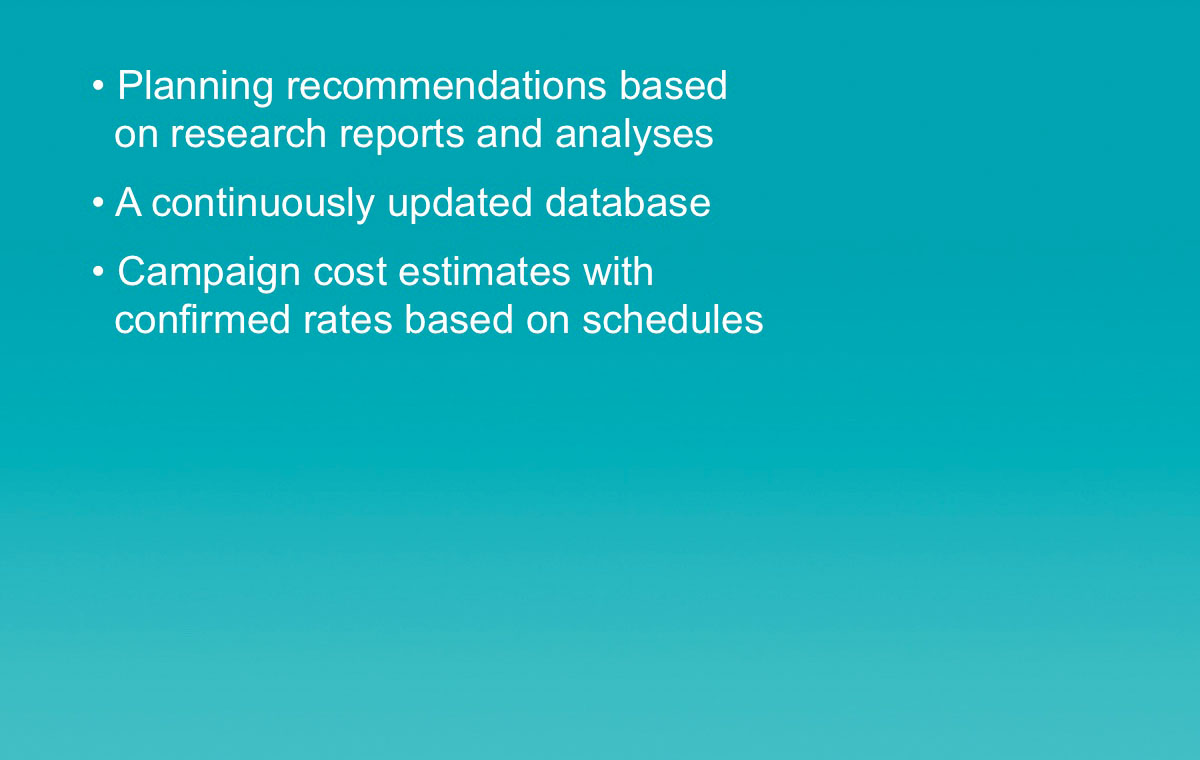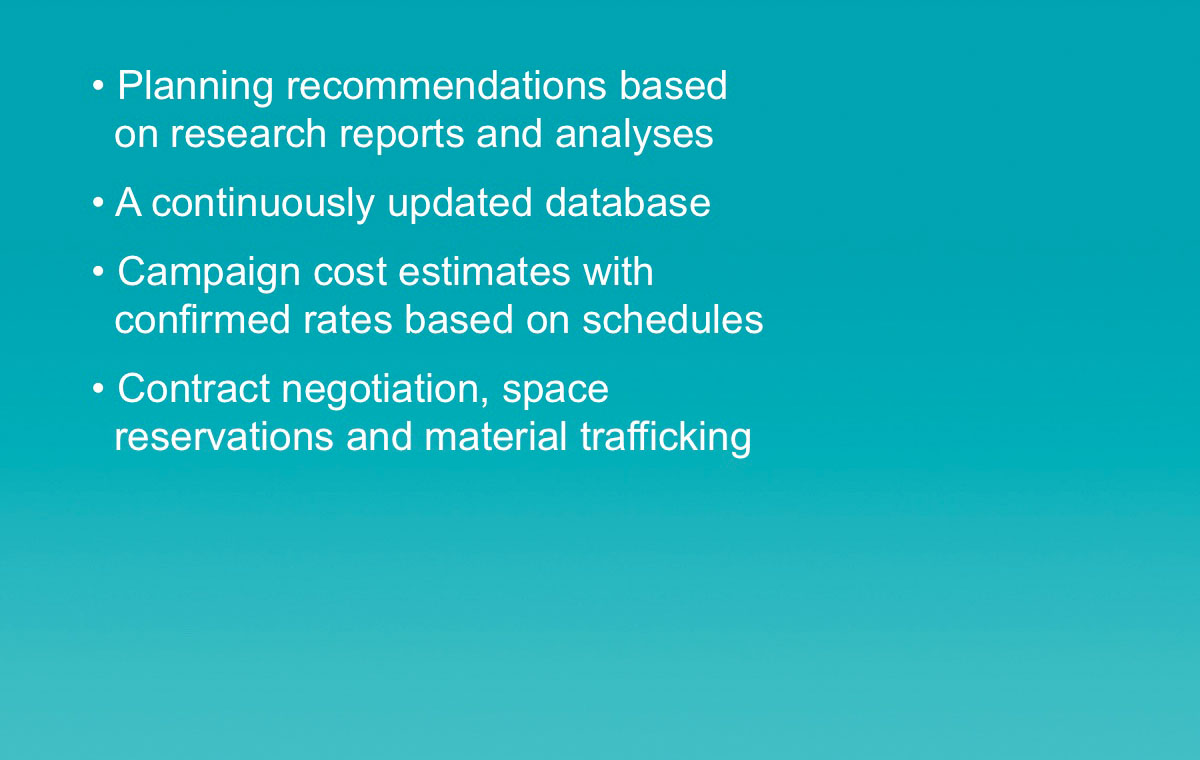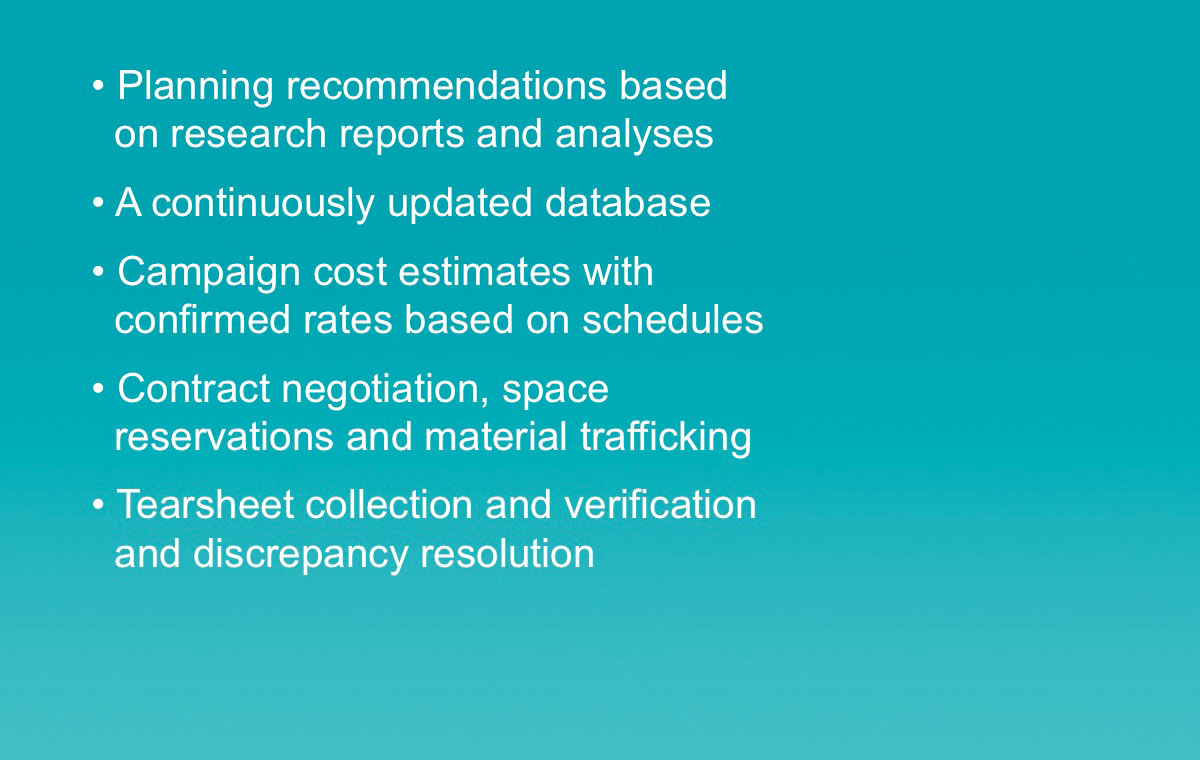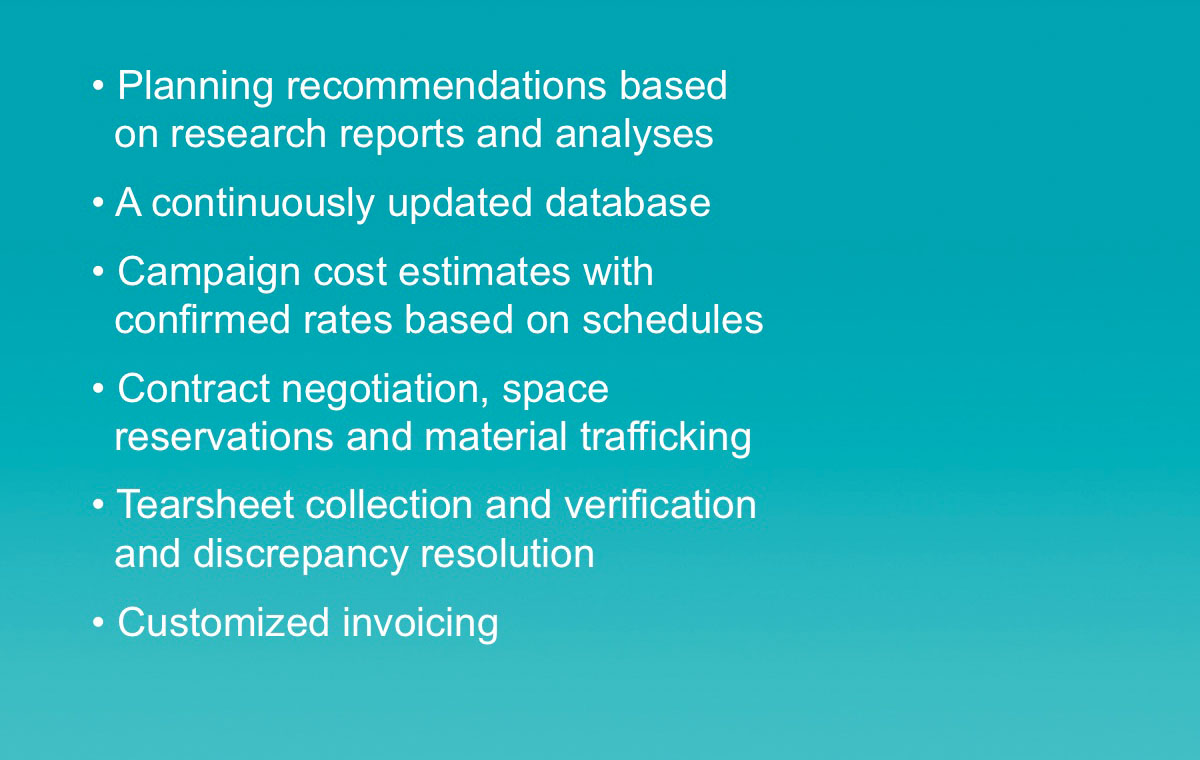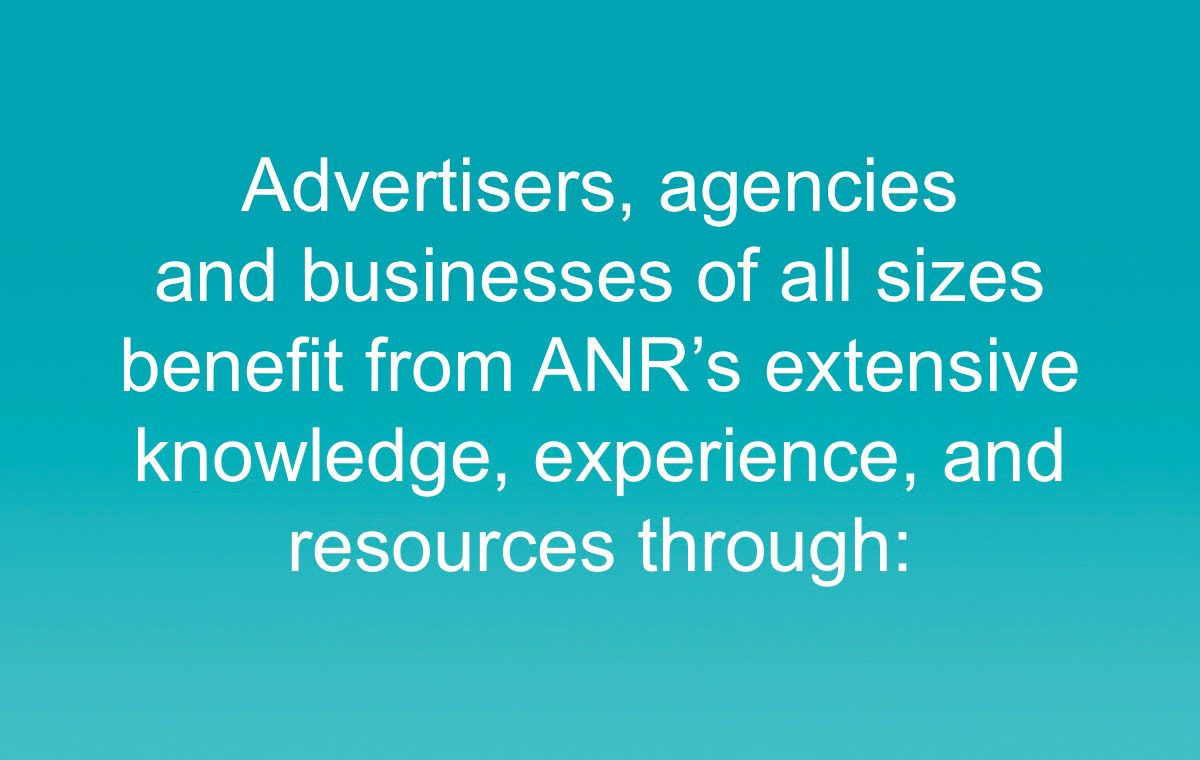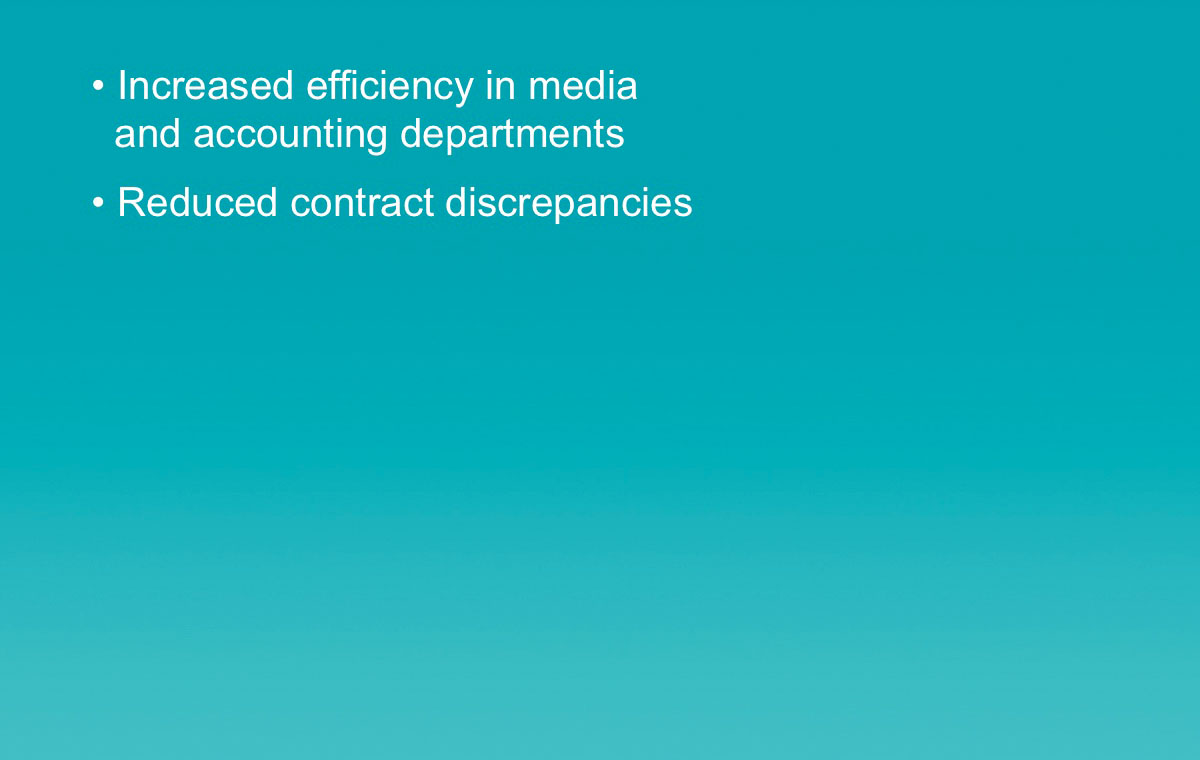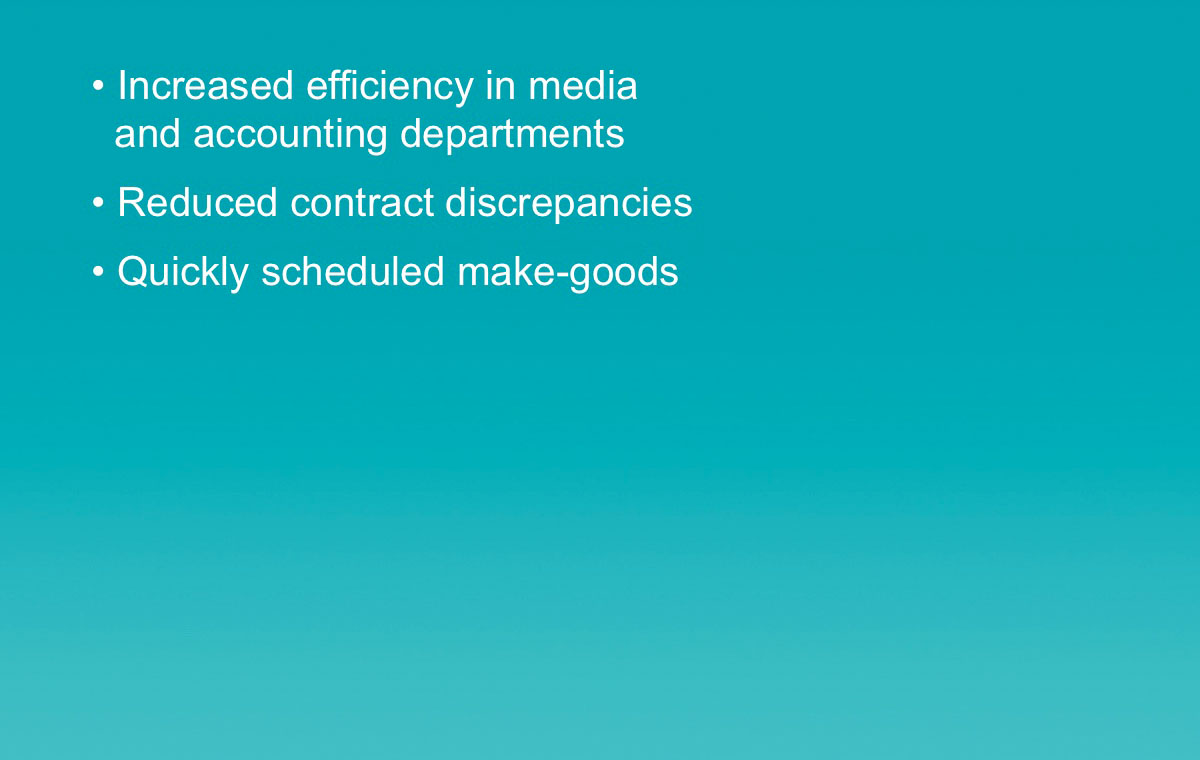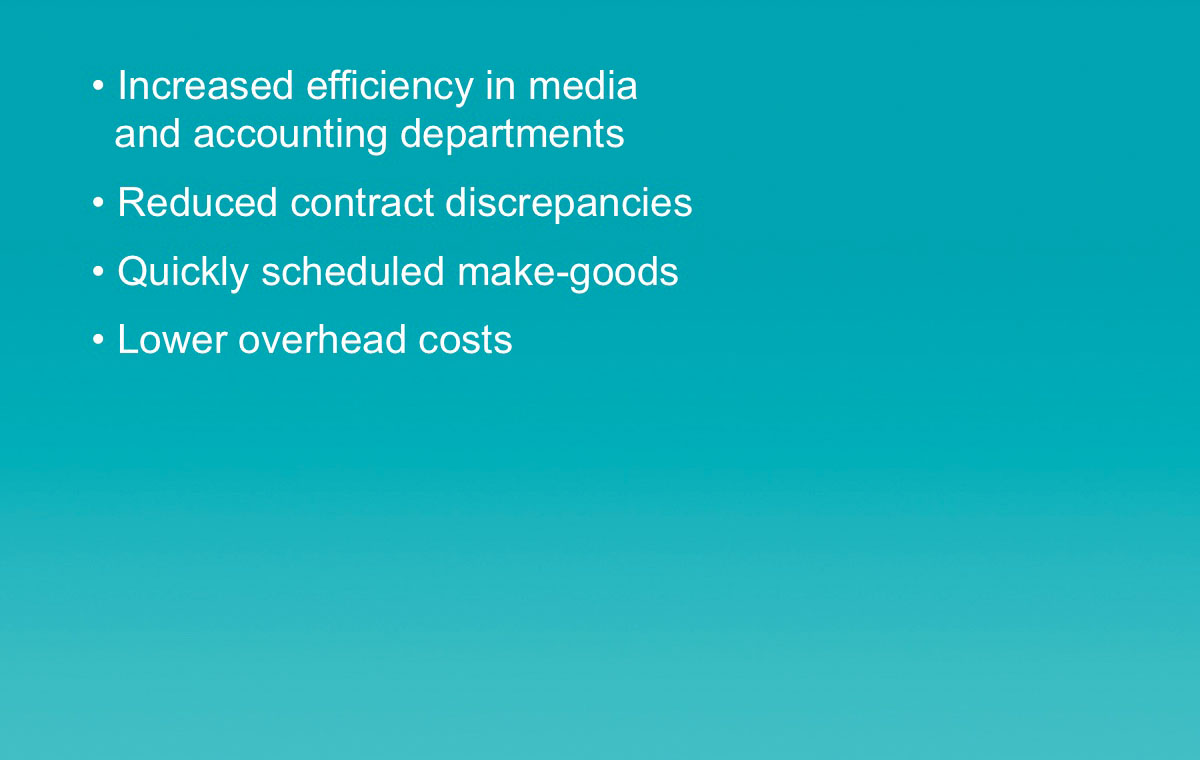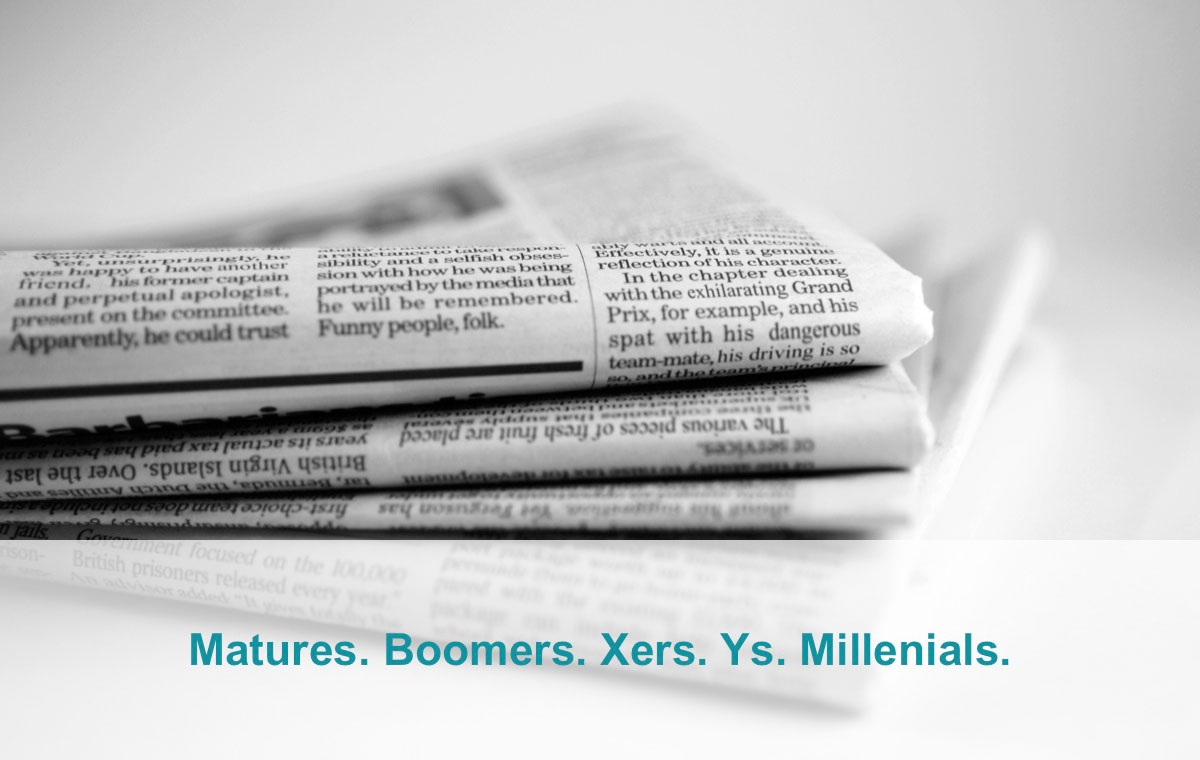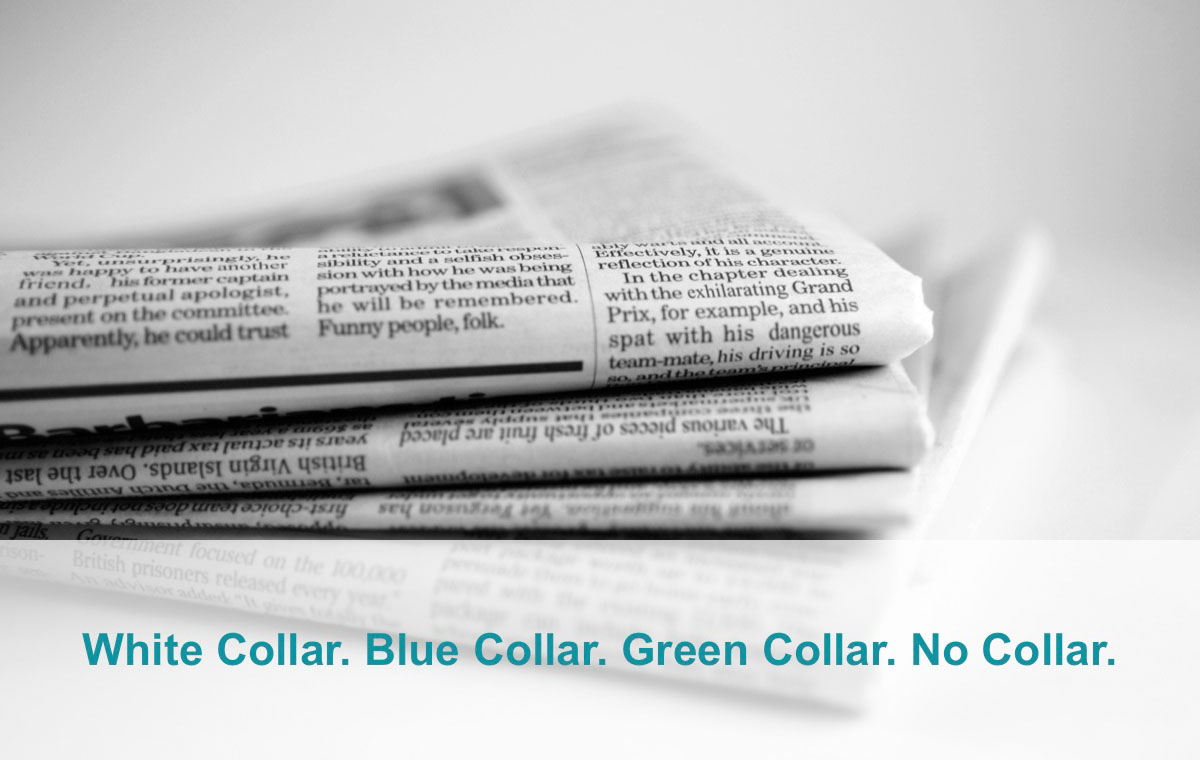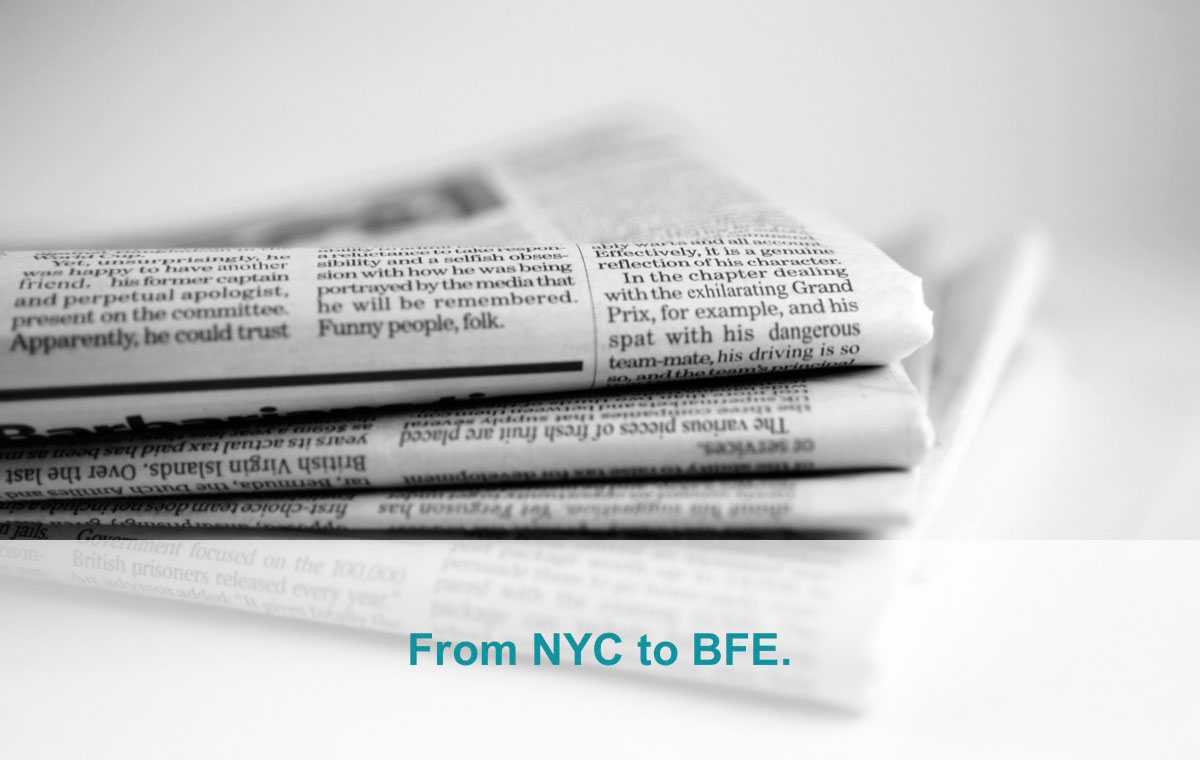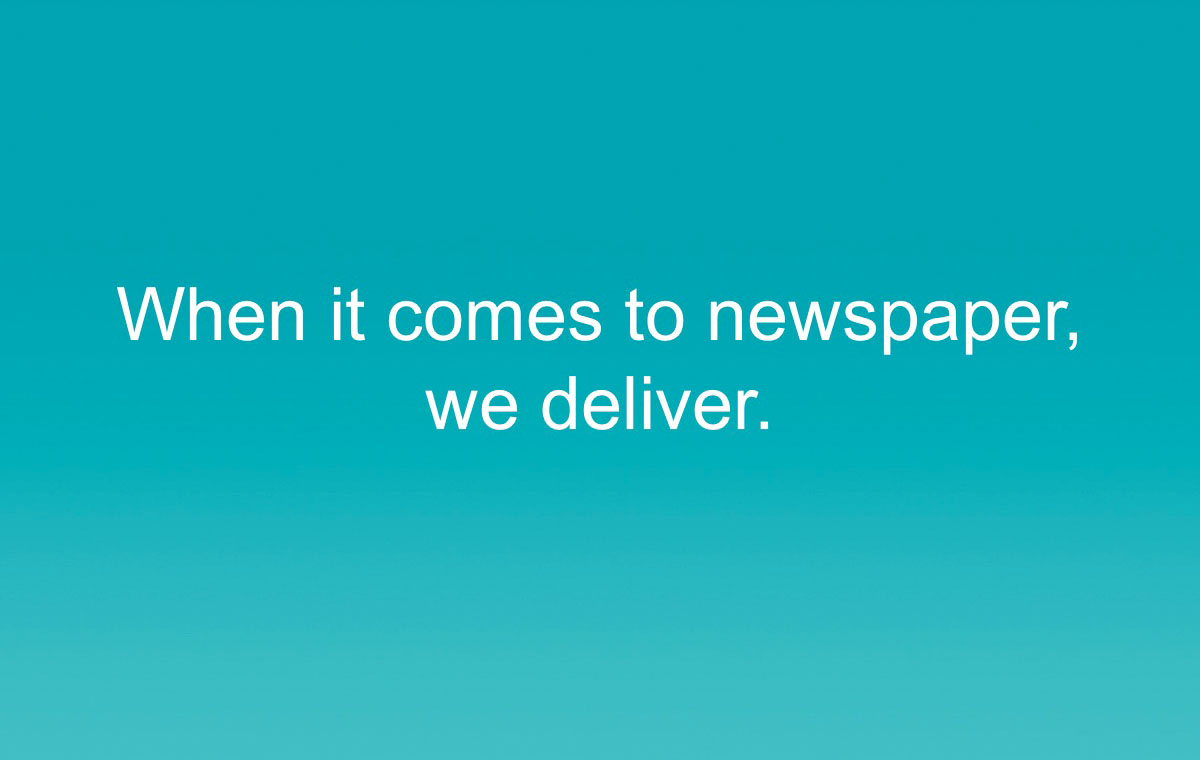 We make newspaper media planning and placement easy.
We cover America's more than 10,000 daily and weekly newspapers and provide all services related to developing newspaper media plans, including:
Planning recommendations based on research reports and analyses
Contract negotiation, space reservations and material trafficking
A continuously updated database
Tearsheet collection and verification and discrepancy resolution
Campaign cost estimates with confirmed rates based on schedules
Customized invoicing
Advertisers, agencies and businesses of all sizes benefit from ANR's extensive knowledge, experience, and resources through:
Increased efficiency in media and accounting departments
Reduced contract discrepancies
Quickly scheduled make-goods
Lower overhead costs
Customized Research Support
Research is at the heart of our media planning services. To give clients the full benefit of ANR's services, our extensive research capabilities produce comprehensive reports that provide the in-depth and insightful data that lead to sound planning and placement recommendations.
We constantly use our resources to stay up to date on demographic developments. Based on our client's requirements, we produce Newspaper Circulation Coverage Reports that allow us to analyze prospective markets, determine circulation coverage priorities, and create effective and efficient newspaper media plans on a local, regional or national basis. These customized reports are based on a client's unique marketing objectives and help determine where, when, and how often a client should advertise in certain markets. With this valuable information at hand, decisions are easier to make and the results are more rewarding. The reports are customized for each client and are available on a weekly, daily or as-needed basis.
In addition, the demographic and purchasing trends we find are evaluated against advertising rates and circulation to determine a publication's probable return on investment value. The research can display county and community characteristics as well as offer comparisons of coverage between weekly and major daily newspapers.
Please review our sample reports.
To learn how our capabilities can give you a market advantage, contact us today.
The Unique Role of Community Newspapers
Community newspapers can reach markets often ignored by large dailies. A community newspaper media plan can stand on its own or supplement a major dailies market approach. Recognizing the value of community papers, ANR offers its National Directory of Community Newspapers, an invaluable reference and planning tool. The directory includes:
Newspapers grouped by state
County locations
Circulation information
Page specifications
Day(s) of publication
Gross advertising rates
To order a copy of the ANR National Directory of Community Newspapers please call 1-248-643-9910 or use a printable order form. To learn more about how ANR makes newspaper advertising easier for you, call 1-800-550-7557 or email accountsales@gotoanr.com.